Do you have a any pest problem in Harare? Target Pest Control – your local pest control company offers free inspections of commercial or residential property. Call us today to schedule your free pest control services estimate!
Our pest control specialists are trained, insured and licensed
CALL 0777-214-124 NOW.
Pest Control Services List

---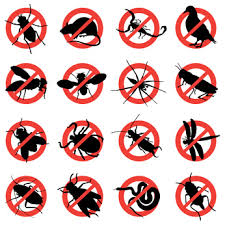 We control all flying and crawling insects that include rodents, Ants, Spiders, Roaches, Fleas, Bed Bugs, Rats, Mice, Yellow Jackets, Ticks, Wasp, and Crickets, Bedbugs, Fleas, Beetles, Mites, Silverfishes, Mice, Moths, Bees, Water bugs, Flies, Fruit flies, Ticks and more.
Pest Control Services Guarantees
---
We offer the following service guarantees:
Rodents/Rats———————————————— 6 months
Roaches:……………………………………………….6 months
Ants: ……………………………………………………4 months
Mosquitoes: ……………………………………………3 months
Bed Bugs: ………………………………………………6 Months
Crickets:………………………………………………….4 months
Bee Removal: …………………………………………..3 years
Fleas: ……………………………………………………..6 months